Why do children need vaccination?

Category:
Pediatric Topics

Posted on: May 16, 2020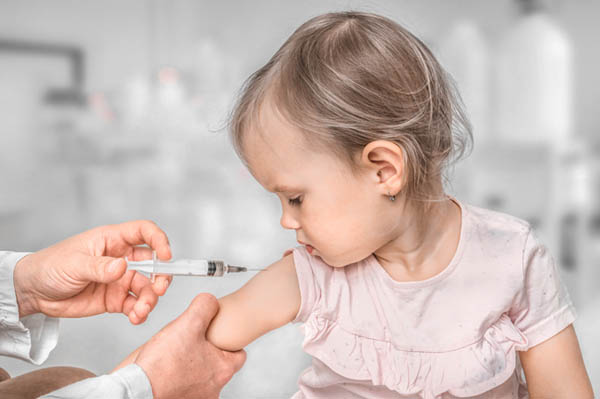 In this time of pandemic what has come to the forefront is that vaccination is the need of the hour. When we can see how important vaccination is for adults, one can understand how much more important it is for children.
What is a Vaccine
Before we discuss the need for vaccination in children, we need to understand what vaccination means. Vaccination is a form of treatment that is used to increase the immunity of the body towards different sorts of infections, viruses, and bacteria. In this process, a biologically produced preparation is injected or given orally to children so that their bodies can produce the right kind of pathogens to develop immunity towards specific infections. Vaccines are designed to prevent disease, rather than treat a disease. Therefore, once vaccination is done, the child gets immunization towards those specific infections and viruses.
What age should children get a Vaccine
The process of getting vaccination starts from early childhood. The first vaccination should be scheduled when the child is 2 months old. From there on, each vaccine has a schedule that needs to be followed. At the time of birth, a Pediatrician informs the parent which vaccines need to be given and at what schedules. There are different types of vaccinations for different infections and viruses. Some of the vaccines are childhood vaccines only, which means they are administrated only at a certain age. Once that age has passed, they are no longer viable. Therefore, it is very important to discuss these in detail with a Pediatrician so that the parent knows the whole vaccination schedule.
Some of the vaccines are given once in a lifetime, and then others are given within a range of ages. However, some are given annually until a certain age of childhood. It is important to note that there are different combinations of vaccines given over the range of ages to children to develop their immunity.
Why do children need a Vaccine
It is vital to understand why vaccination is important for children. At first, please note vaccines are built over a period after a lot of careful studies/research and testing done by scientists and healthcare professionals. These vaccines have been developed for diseases which took the lives of many children and adults when there were no means to develop immunity against them due to the lack of proper vaccines.
These vaccines have been developed for diseases that have killed thousands, or left them with life-changing disabilities, a prime example, Polio. With the recommended use of vaccinations, children can now be protected against deadly diseases right from their early childhood.
Another very important reason for immunization is that it does not only protect a child, but also others who have less immunity due to many other reasons, such as cancer. A vaccinated child will not spread the virus across to anyone with less immunity so vaccination not does only protect a child, but also prevents the spread of other diseases.
With proper vaccination across the globe, some of the diseases are not only controlled, but have been finally eliminated, for example, Smallpox. Once diseases are eliminated completely, then there is no need for vaccination against them. Therefore, if the parents of today ensure proper vaccinations for their children, they are helping in irradiating the diseases completely for the future generations to come.